FEELUX RESIDENTIAL LIGHTING PROJECTS
Feelux linear products are right at home in high end residential projects. Our award winning NDP and HDP products provide incredible lighting to undercabinet, kickplate, cove or drop ceiling environments. FLT track allows clients to customize between track heads, linears and decorative multiples. Specified by some of the worlds most talented lighting designers, Feelux Canada is able to help with detailed residential projects. Many times these include multiple changes. We work patiently to provide detailed diagrams of how it will all work and are willing to speak to anyone involved in the job to get it done right.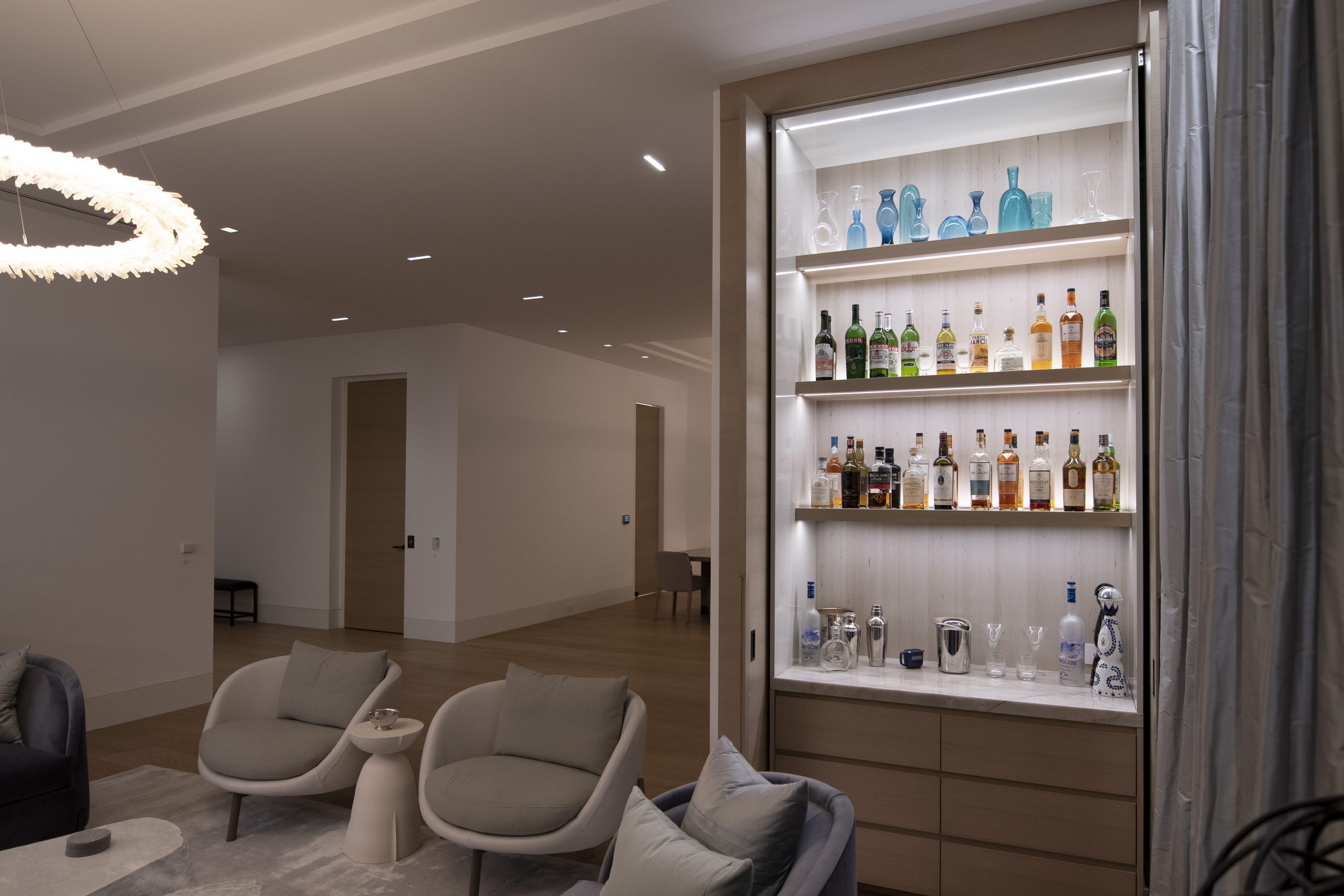 Residential Den/Bar area – Gottesman Associates

FLXible Neon 1 is an ultra slim flexible LED, spot free lighting solution for indoor and outdoor application.
It is IP67 rated and is manufactured with a high quality UV-resistant Silcon material.
FLXible Neon 1 gives you creative lighting design flexiblity for any application.

FLX Stix NDPro delivers an ultra slim profile with spot free, seamless engineered fixture with tight pitch LEDs for even surface illumination and pefected color consistency. FLX Stix NDPro ar 90+ CRI and dimmiable.

MonoRail2 is a high-end slim linear LED magnetic rail lighting system with aluminum extrusion.
It offers 3/4/8 watt with 80lm/W in 2700/3000/3500/4000 K with 2200K-4000K tunable white.